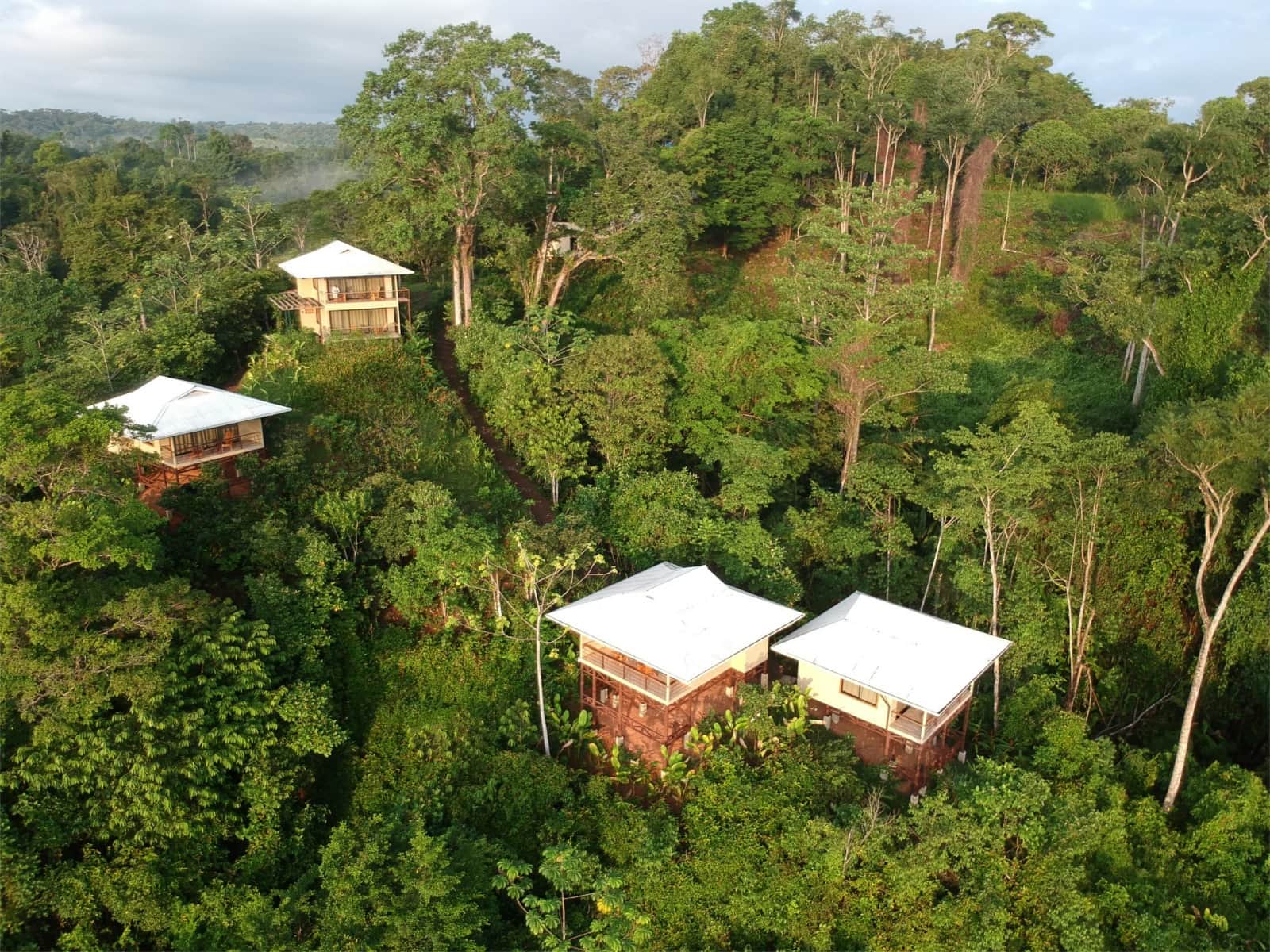 SUSTAINABILITY
The philosophy, vision and mission of the Drake Bay Getaway Resort are centered on environmental sustainability and protection of the magnificent Drake Bay jungle and the Pacific Ocean.
As part of its commitment to sustainable tourism development and abiding by the provisions of the ICT (The Costa Rican Tourism Institute), the Drake Bay Getaway Resort is respectful and proactive in the issues presented by Act 7600, Sexual Harassment Law, the Law on Sexual Exploitation of children, the National Archaeological Heritage Act, Law of Wildlife Conservation, Law on Trafficking and Illegal Substance Abuse, Forestry Law, Environmental Law as well as the Regulations for the Use of Protected Areas, Adventure Activities and those under the CITES treaty.
philosophy
vision
Mission
"commitment to sustainable tourism development and
abiding by the provisions of the ICT"
---
At Drake Bay Getaway Resort, we are committed to mindful ecotourism. The spectacular variety of animals in Drake Bay and the intense biodiversity of the jungle must be protected for future generations. We value nature as our most precious resource and thus our resort was built with the environment as a top priority.
As the only boutique hotel in the world that is part of the famous, "Paris Pledge for Action" (www.parispledgeforaction.org), we are committed locally, nationally and internationally to environmental sustainability. The Drake Bay Getaway Resort is in a protective area (the Osa Peninsula) which supports the maintenance of the jungle reserve, the national park and forest. The resort has publicly denounced the extraction and commercialization of any of the local flora and fauna of the region.
All the staff members at the Drake Bay Getaway Resort are trained to communicate with guests on the negative impact of abusing the natural environment while promoting the local social and cultural traditions of the community, of which many of the guests engage with during their stay.
The Drake Bay Getaway Resort has a physical manual which outlines the strict procedures they follow in order to avoid the commercialization of any part of the national park. This document is available for review by any interested party.
All guests and interested parties who interact with the resort are invited to be part of an ongoing education program that Yens and Patrick provide through free workshops, on sustainability and reducing the carbon footprint. One of the highlights of this information focuses on the conservation of energy and how to go about doing so on a daily basis, whether as a guest or a staff member. This includes water usage, solar energy and the recycling program of organic, non-organic, recyclable and non-recyclable waste. The resort has specific steps in which their sustainable education program is promoted and shared:
We do not have TVs, AC or a pool. Though Wi-Fi is available, we try to create a fluid, natural experience with the environment where we are in harmony with the rainforest which sustains us.
Our septic system uses Bio Digester technology to treat both grey and black water in an environmentally friendly way.
We use LED light bulbs at our resort because they are more energy efficient, durable and more eco-friendly than other lighting technology.
We compost all food waste.
We use fresh, local food and ingredients and we have our own water springs on the property for drinking water.
We use water efficiently. We have a water conservation program that is communicated to the guests and personnel. We have placed a device inside each of our shower heads in order to reduce the water flow. It takes lots of energy to pump, treat, and heat water, so saving water reduces greenhouse gas emissions.
We use stainless steel straws in our restaurant and all natural shampoos and soaps in our cabins.
We have a clear policy which denounces the use of any endangered or vulnerable species, in particular the local seafood, in the preparation of any meals at the resort.
We use 100% biodegradable water bottles.
Our five cabins and restaurant are built using galvanized steel frames which are 90% recyclable and easy to remove without causing damage to our landscape and surrounding jungle. All our constructions are built on metal stilts above the ground. We never cut a single tree on our property or moved any dirt with a tractor to build our resort.
The teak wood used to construct our signature Drake Bay Cafe and eco-luxury cabins was acquired from a sustainable teak production source in Costa Rica.
We use a solar-electric based water heating system for our cabins.
Our primary source of electricity is the Costa Rican public electricity (sustainable hydro, wind and thermo generated electricity).
Unlike most hotels, we do not use air conditioning. Each cabin is kept naturally cooled and ventilated by using Passive Cooling.
We capture rainwater from our roofs to do all our laundry. Additionally, we filter and reuse the water from our washing machine in order to minimize water waste from our laundry.
We use a solar based clothes dryer constructed from recyclable materials.
In order to further lower our impact on the environment, the majority of our trails are built using a solid adobe mixture of dirt, sand and grass. Cement is limited to only high-risk erosion areas and building access for wheelchairs.
To partially compensate for our C02 emissions, we have kept over two hectares (over 5 acres) of primary forest as part of our property. Forests help us address climate change by reducing the amount of greenhouse gases in the atmosphere. Trees absorb carbon dioxide (CO2), using the carbon (C) to produce sugars for growth and releasing the oxygen (O2) back into the air.
Feel free to ask Patrick and Yens any questions that you may have about their existing sustainable practices at Drake Bay Getaway Resort. They will be happy to tell you more about their deep commitment to sustainable development and practices.