Drake Bay Getaway Restaurant
Besides the meals included in your hotel stay, we offer unlimited fruit smoothies and gourmet coffee drinks. Every meal served at our restaurant is a unique surprise based on your diet. Unlike many other resorts, we capture and filter our own water!
We can make you a perfectly frothed cappuccino, flavored latte or a nice strong espresso anytime you like. We also have expertly blended shakes that can be made using any combination of fresh fruits, dark chocolate, caramel and many other flavors. We use Costa Rican grown coffee beans.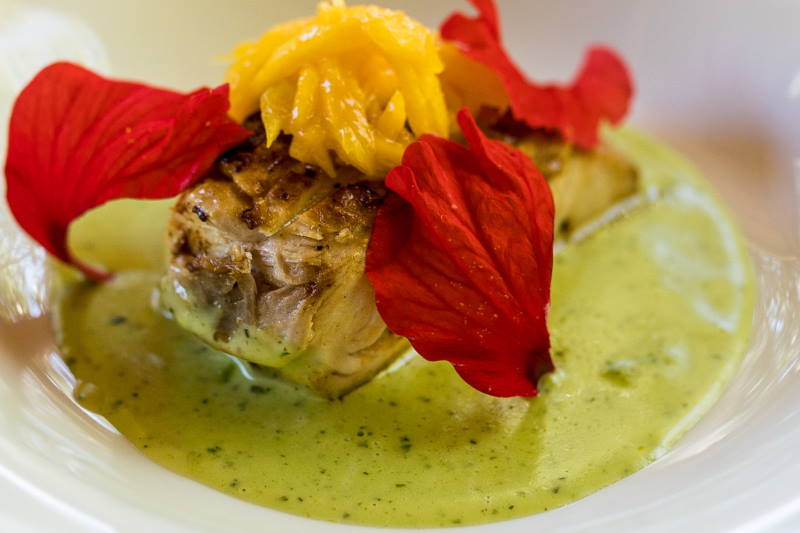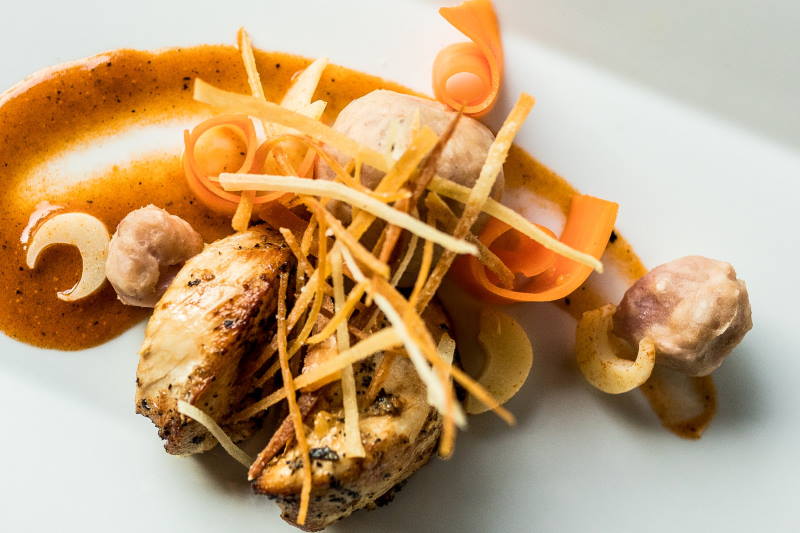 Breakfast & Meals
Drake Bay Getaway Resort is passionate about offering the most unique, delicious and fresh food we possibly can to our hotel guests. Our chefs use ingredients from local providers, including locally caught fish and shrimp.
Our menu is inspired by traditional Costa Rican cooking, fused with modern flavours and presentation. Our breakfast includes fresh fruits and a main course surprise (omelet, arepas, pancakes, Gallo Pinto, etc).
For lunch and dinner, we offer catch-of-the-day fish, succulent chicken breast, perfectly cooked steaks and fresh seafood including garlic shrimp.
Our hotel's lunches and dinners are accompanied by fresh fruit smoothies or a freshly brewed café latte. All our dinners include a delicious dessert!
Special diet and vegetarian meal plans are also available.
Drinks & Desserts
Many places will tell you that they have the 'best coffee' or the 'best frappes' you have ever tasted. We don't mean to brag, but we have worked incredibly hard to be confident in this claim. Our coffee comes from the mountain hills of the Poás Volcano area, about an hour drive from San José.
Like our meals, our desserts change daily. During your stay, you could sample our luscious coconut flan, passion fruit and coconut pie, chocolate lava cake, to name just a few.
Alcoholic beverages are not included in our rates/packages. We do not offer any soft drinks at our hotel. See full drinks list menu for more information.