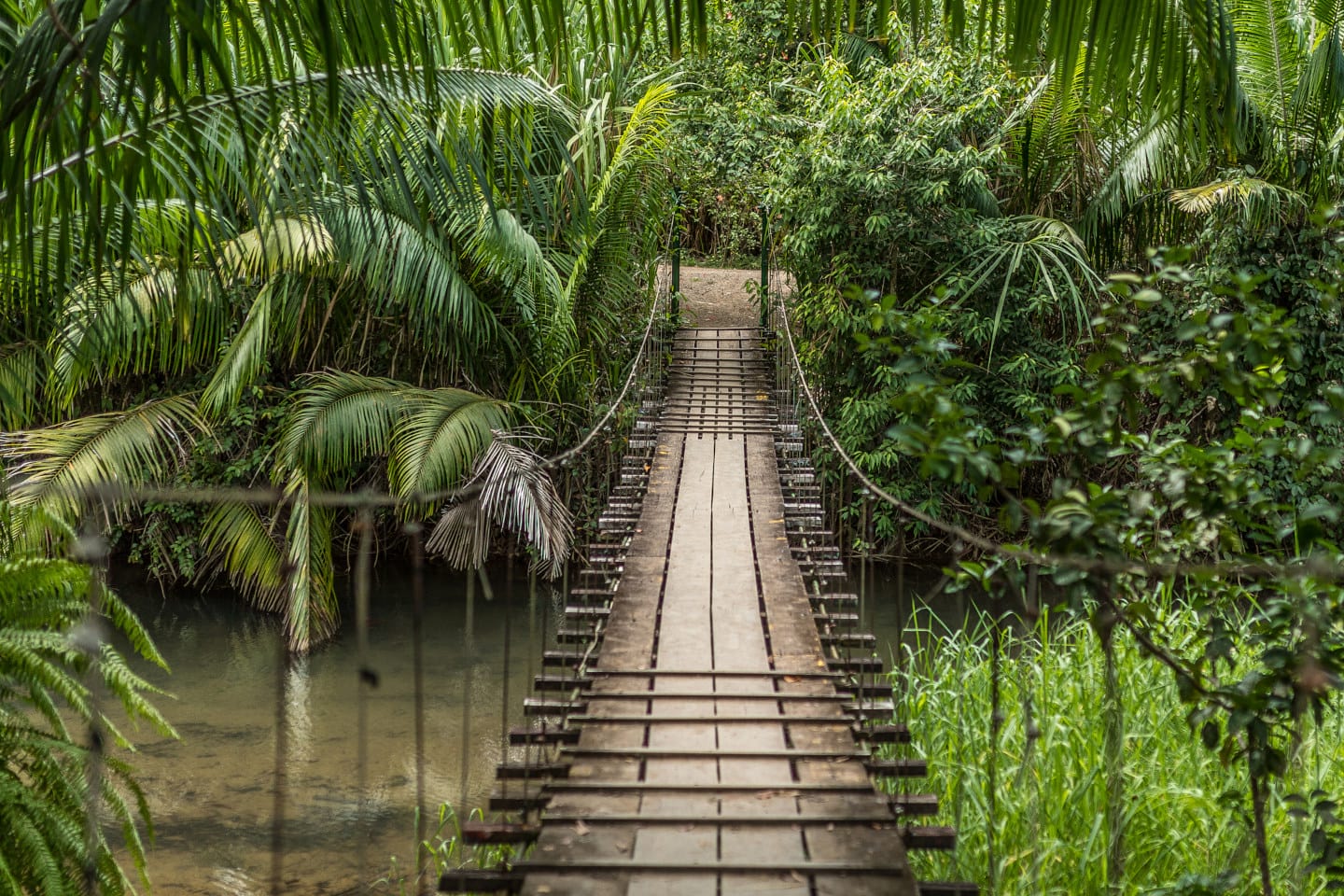 Frequently asked questions
What should I bring?

In addition to normal travel items, things that are a good idea to add to your packing list include:

Waterproof jacket or poncho
Hiking shoes or tennis shoes
Hat
Water bottle (1 per person)
Waterproof bag
Insect repellent
Clothes for warm weather
Teva sandals or water shoes
Swimwear
Sunscreen
Sunglasses

What is the best time to visit Drake Bay?

This depends on what kind of experience you are looking for. The dry season (between December and April) is the best time to go on many of the tours including Corcovado National Park, because heavy rain can make trails and roads quite muddy. On the other hand, the rainy season offers a chance to see the jungle at its most green and luscious, with the added bonus of fewer tourists. See our Rates and Packages pages for more information on seasons and all-inclusive lodging packages in Drake Bay.

What vaccination do I need to come to Costa Rica?

Drake Bay has no malaria, so you will not need to take pills for this. There is a minimal amount of Dengue fever, so insect repellent is highly recommended. You do not need a Yellow Fever certificate for Costa Rica, however you may need vaccinations for Hepatitis A and B and Typhoid. Make sure to consult your doctor and update your routine shots as well.

Do I need a visa to visit Costa Rica?

You do not need to pre-arrange a visa before coming to Costa Rica. Upon entry, your passport will be stamped with a tourist visa which is valid for 90 days. One very important thing to note is that you may be refused entry if you cannot produce a valid ticket (plane or bus) that shows when you will be leaving Costa Rica. When exiting via air or land, there is a small exit fee payable in either colones or dollars.

What electric plug converter do I need in Costa Rica?

Costa Rica uses standard USA plug sockets (120 volts) which have three pins. In some places however, you may find socket that only has two pins so it is worth finding a converter if you don't have these kinds of electric plugs.

Can I drive to Drake Bay from San José or other destination in Costa Rica?

Yes. However, there are a few important points. It is highly recommended that you have a 4WD vehicle as the road is mountainous and challenging. It is not recommended to undertake this journey in the dark. In the rainy season the road may become impassable. Visit our Transportation page for detailed driving directions.

Can I get cash out in Drake Bay?

There is no bank or ATM in Drake Bay. The main grocery store in Agujitas can give small cash advances, though they charge a fee for this service. The closest ATM is located in Sierpe, which is a one hour boat ride away. Not to worry though, you can pay for your stay at Drake Bay Getaway Resort using any major credit card.

How far is the nearest beach from the resort?

Our cabins are located on a hill about 600 feet from the beach.